A history of goat cheese
Journey through more than 10,000 years of goat cheese history, stopping at these key dates, from the very beginning to the present day!
Goat cheese, ancestor of all cheeses
The first cheeses date back to 7,000 BC, when hunters turned to livestock rearing. Thus, goats were one of the first domesticated animals.
At the time, goat milk was carried in pouches (containers made from the stomach of certain animals). Inside these goatskins, the milk partially solidified to reveal a new flavor. Nomads were soon converted, and we have them to thank!
Many eras later, in the Middle Ages, mankind discovered that rennet (an enzyme found naturally in the stomach) sped up the curdling of milk. As luck would have it!
An evolving know-how
This transformation of milk became a jealously guarded secret. In ancient Egypt, only priests knew the magic formula for making goat cheese. One such goat cheese was discovered in the tomb of an Egyptian dignitary, aged 3,000 years!
The Romans were also fond of goat cheese. In the first century BC, they enjoyed it raw or cooked with olive oil and white wine. Some pleasures have stood the test of time!
The Romans also invented the press which perfected draining, a technique that was exported as far as Great Britain. Whereas under the Roman Empire cheese was considered a luxury product, over time, it became more accessible and served as the basis of both sweet and savory dishes. In 77 BC, manufacturing of goat cheese had been sufficiently mastered as to produce no fewer than thirteen varieties!
In the Middle Ages, goat cheese had become so popular that it was used as currency by pilgrims along the routes leading to Santiago de Compostela.
A Totally Goat Cheese legend
Whilst cheese has left its mark on history, the reverse is also true! The story goes that Valençay was originally shaped like a pointed pyramid. In the 19th century, its tip would, however, have to be cut off before it was presented at Napoleon's table. In a thoughtful gesture, the Emperor's host at the Château de Valençay was keen to avoid any reminder of the disastrous expedition in Egypt.
Key dates to know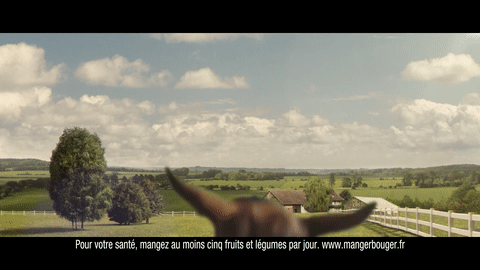 Don't worry – we promise to be brief!
732
When Charles Martel, Duke and Prince of the Franks, halted the advance by the Moors (nomadic livestock herders hailing from North Africa) at Poitiers, many never went back across the Pyrenees, and continued farming their goats. Established in the region, they began raising their "chebli" (Arabic for goat) and making goat cheeses. The Poitou region subsequently became famous for Le Chabis and Chabichou cheeses.
1200
The origins of the word cheese can be traced back to the 12th century. Back in those days, milk was curdled in strainers that were called "forma" in Latin. The French noun "formage" referred to baskets with perforated sides that were used to mold milk curds. Up until the 14th century, French people also spoke of "frommaige", "formaige" and "faurmage". Subsequently, these terms became the French word for cheese: "fromage". Even today, the Italian word for cheese is "formaggio".
1857
Pasteurization was discovered by Pasteur, who proved that heat was effective in killing bacteria. A few years later, his assistant, Emile Duclaux, adapted this process to use it with cheese.
Many years later, there was even talk at Soignon of erecting a cheese statue in honor of these men. Before you poke fun ... everyone has their heroes!
1992
Goat cheese became a gem of the French gastronomy: 14 goat cheeses earned the European Protected Designation of Origin (PDO) label, including Sainte-Maure de Touraine, Chabichou du Poitou, Pouligny-Saint-Pierre, Selles-sur-Cher, Picodon de la Drôme and Crottin de Chavignol.
A bright future!
In conclusion, did you know that today, there are over 120 different goat cheeses that come in a variety of shapes and flavors? Lots to enjoy then! French know-how in this field is recognized worldwide. And France is the leading European manufacturer of cheeses made using goat milk.