Our values
SOIGNON stands by its principles and we defend our values relentlessly. You can trust us. Our identity is based on authenticity and respect, and we have worked together every day since the creation of our cooperative in 1895 to keep our promises.
NOTHING BEATS AUTHENTICITY
True to ourselves!
Our story began in 1895 in a small village in Deux-Sèvres, in France's Poitou-Charentes region. Eighty goat farmers decided to band together one day to found the SOIGNON dairy and turn their goat milk into cheese. Since then, generations of farmers have come and gone, our cooperative has grown significantly, but our mission has not changed. More than 125 years later, we have not lost an iota of our authenticity and know-how and the quality of our milk proves it. Today, as in the past, we want to continue to tantalize your senses with cheese and dairy products that are always tastier than the last!
Solidarity is our strength!

Today, our cooperative in France has nearly 600 member-goat farmers. Our goal is to lean on the strength of the collective to give our farmers the chance to defend their ideals. We protect their interests and support them on a daily basis, so that they can make a good and sustainable living from their work. Our farmers participate in our decision-making process several times a year. They meet to give their opinion and elect their representatives, who are themselves goat milk producers.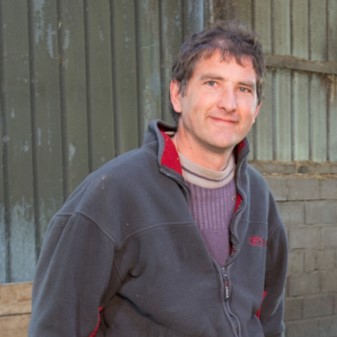 "Delivering milk for Soignon gives meaning to our jobs as farmers. We don't work for just anyone, we work for a cooperative company that has a long-term vision and strategy."
Mickael Lamy, Goat farmer in Maine et Loire and Chairman of the cooperative's "goat milk" business line
Proud of our milk!
We are constantly working to improve our recipes, so we can offer dairy and cheese products with a unique flavour, all while preserving their authenticity. We love the simple things and we want you to enjoy them, too. We are not looking to change it up too much, on the contrary, we want to preserve the original flavour of our products. We love and respect goat milk.
AT SOIGNON, RESPECT IS WHAT'S IMPORTANT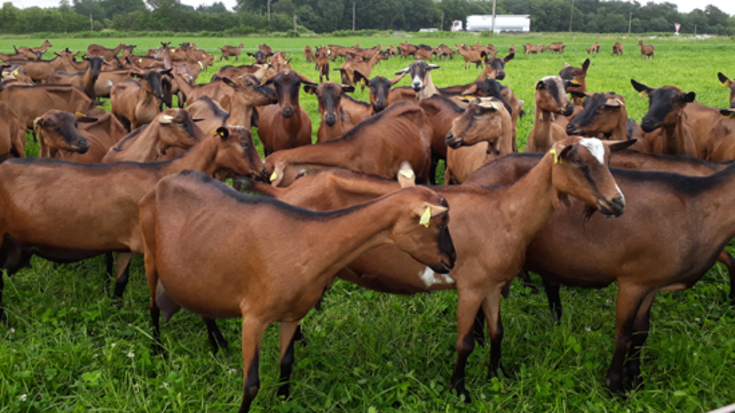 We respect our milk and our products
We control the quality of the entire manufacturing process of our products. Each step is standardized and controlled, from collecting milk from our farmers' farms to turning it into cheese or yogurt. We respect our goats' milk. Our goal is to to preserve its authentic flavour on your plate and to enhance its flavour via our dairy and cheese products.
We give meaning to our work
Farmers and employees alike, we all care about the same thing. We need to feel like we have a good support system for everything we do at work to ensure we all have good working conditions.
We came from the land, let's protect it!
A cooperative has a project that brings all its members together. To protect our land, we work hand in hand with farmers and devote a great deal of energy to revitalizing rural economic life. Our presence in several French regions and the secure local jobs we create are sustainable and well established.
We keep our promises!
We are uncompromising about the quality of our products and their traceability. If we haven't met your expectations, we ask that you be frank with us and we will do everything we can to react efficiently. Our story is being written together and you play an essential role in continuing our amazing adventure!