A look back at the 2020 international agricultural show!
The 2020 edition of the International Agricultural Show took place three weeks ago in Paris. Soignon threw a party at its stand for its 125th birthday. Many of you showed up to meet us, discuss with us, taste our cheeses and visit our goats.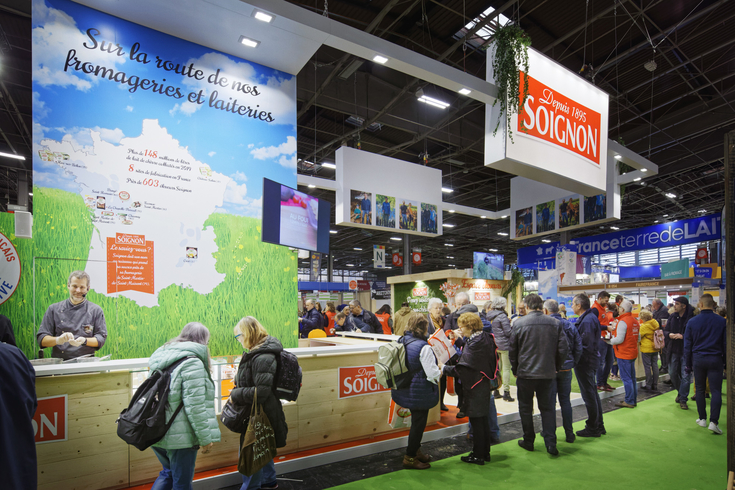 125 YEARS OF SOIGNON
Soignon has been using all its expertise to produce delicious goat milk cheeses and yogurts since 1895.
Our teams wished the brand a happy 125th birthday on Monday, February 25, the third day of the show, and promoted the values we hold so dear: closeness and solidarity. Farmers, agricultural workers, and employees gathered for the occasion celebrated this key moment in 2020 at the Soignon booth.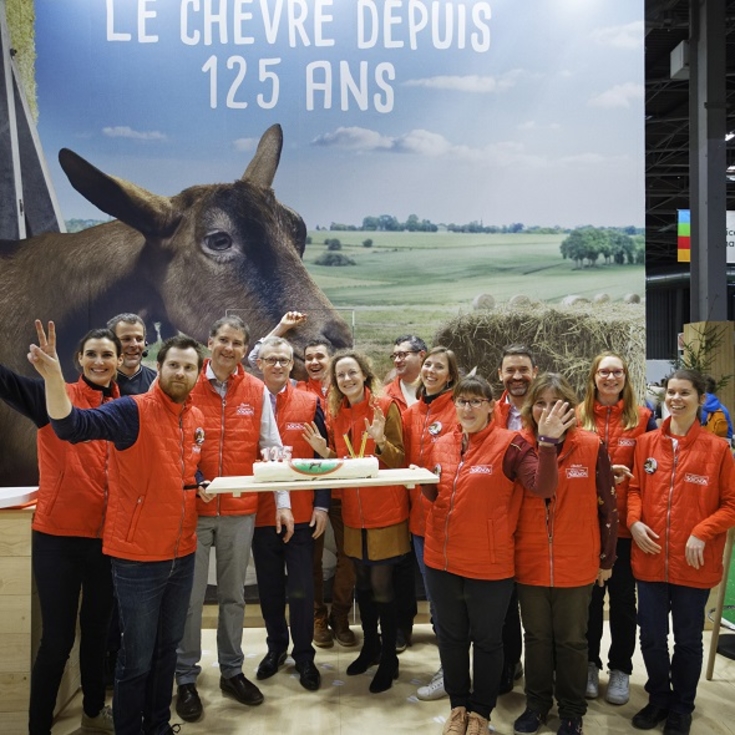 This year, visitors to the International Agricultural Show also had the opportunity to talk to them about the different stages the brand's products go through, from milk collection, to how they are produced using 125 years of know-how. They could also get a better understanding of the values and commitments that drive the brand.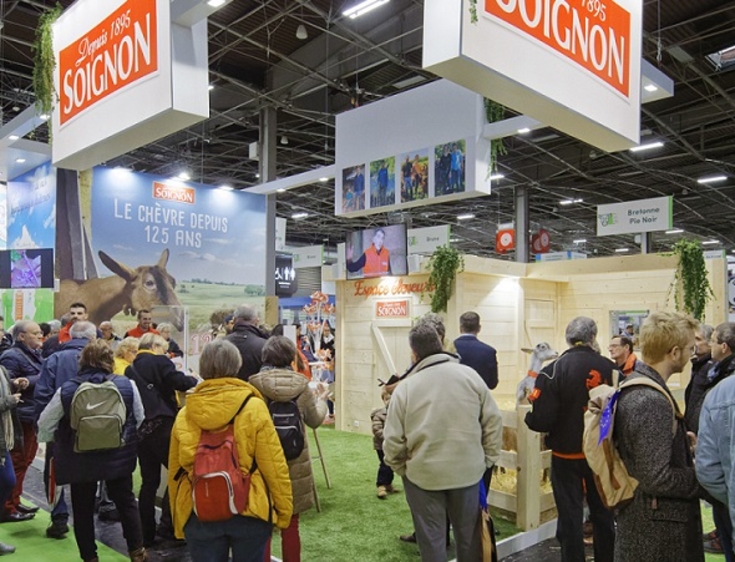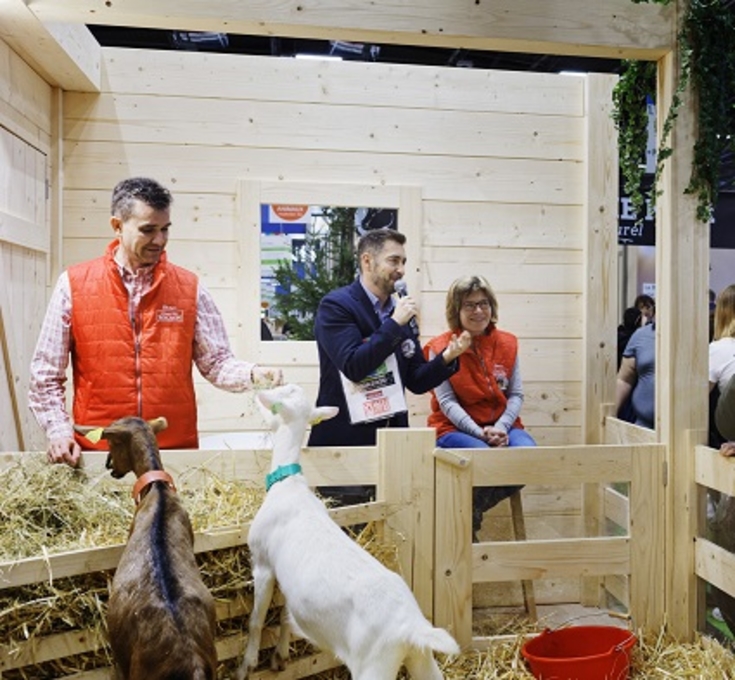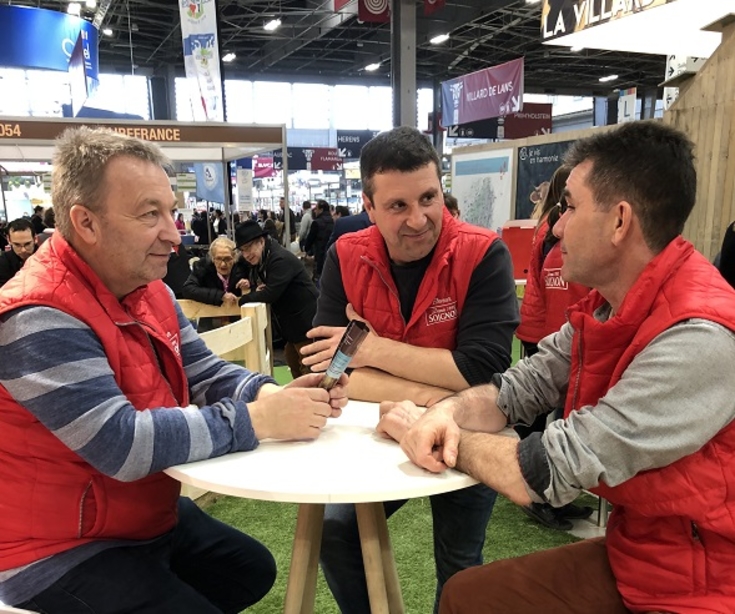 A look back on the events
Those of you who visited the Soignon booth also had the chance to take part in the events that were organized there.
The Chef's workshop gave participants plenty of ideas for recipes that use Soignon products. There was something for everyone, from salads with crispy Chèvres Chauds to delicious tuna samosas with Soignon mini-logs. Little chefs got their hands dirty, too! Little ones had the opportunity to cook with a beautiful apron and a chef's hat!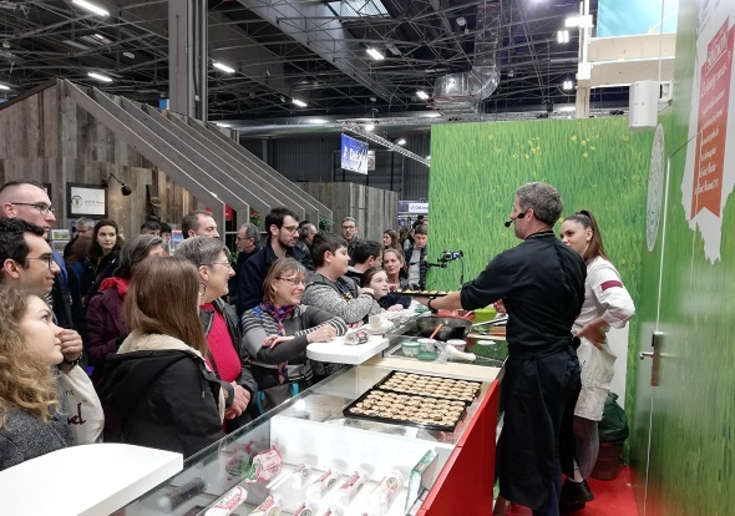 The visit of a goat farm of one of the cooperative's member farmers was also a great success, with children and adults alike! For 2.5 minutes, everyone was able to put on a helmet and be transported directly into the skin of a farmer to witness their daily life. They were able to observe the farmers feeding their herd of goats or the latter happily arriving by themselves in the milking room.