Soignon is attending the International Agricultural Show in Paris for its 125th Birthday!
For its 125th birthday, Soignon will participate in the 2020 edition of the International Agricultural Show for the fifth consecutive year, at Porte de Versailles in Paris. Come and celebrate this birthday with our teams and farmers at the Soignon booth from February 22 to March 1.
Celebrate 125 years of Soignon at our booth
Since 1895, Soignon has been committed to collecting its goat milk from its cooperative member-farmers. These 125 years of know-how are why we attend the International Agricultural Show. It allows us to share our story and our values, which is essential to us. We would like to welcome you to our booth on this occasion and invite you to share a memorable experience with us.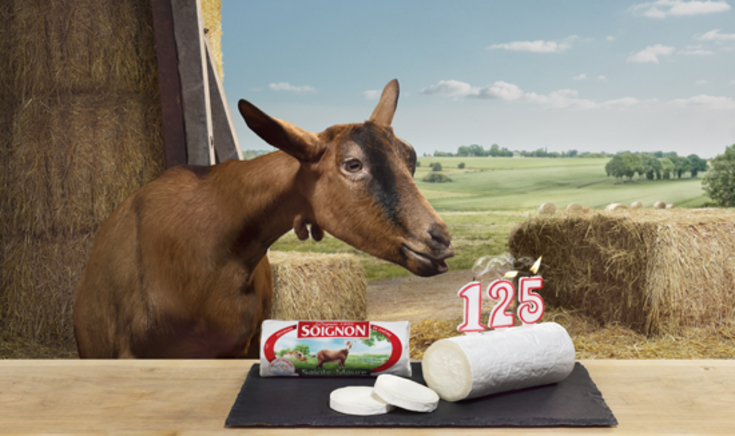 Taste our products and meet our farmers
Come see the Soignon booth, and discover and taste our goat milk products with us, from the brand's historic goat cheeses such as the Ripened goat log, to our Chèvre & Apéro mini-logs, perfect for your gatherings with friends, and our flavorful fresh goat cheeses.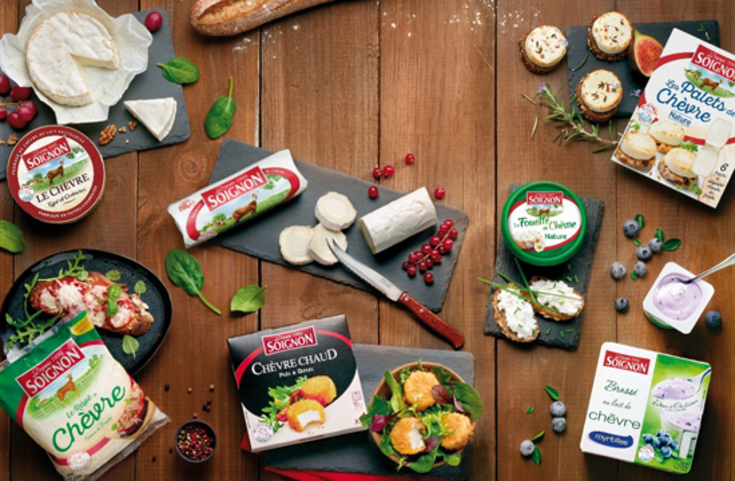 The farmers at the booth will be there to talk to you about and share their passion for their jobs as goat farmers within the cooperative. The farmers and our employees will welcome you warmly, in line with the values that represent us: closeness and solidarity.
Enjoy events at the soignon booth
For our 125th birthday this year, come and celebrate with us at our booth and try your luck at winning one of the many gifts we'll be handing out! You will be able to participate in the many activities taking place throughout the week:
Step into the shoes of a Soignon farmer and tour a goat farm with a virtual reality headset, and discover the daily life of our goat farmers.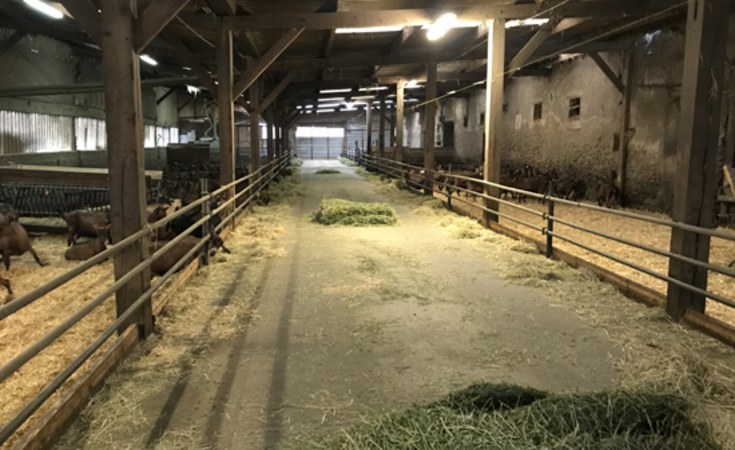 A chef will be there throughout the show and will prepare various recipes using our goat milk cheeses and yogurts.
For those with little ones, cooking workshops with the chef are planned throughout the week for your children. They can learn how to cook with our goat milk cheeses several times a day in a fun and entertaining way, and turn into bona fide little chefs!
Get your smartphone ready, we have a photo contest in the works for our birthday.
Many other activities are planned throughout the nine days, with great prizes up for grabs
Get to our booth at the 2020 Internatinonal Agriculutral Show in Paris
We will be there to greet you all week long, from February 22 to March 1.
You can get to the International Agricultural Show at Porte de Versailles using different means of transportation:
By metro:
Take line 8: Get off at "Balard" station
Take line 12: Get off at "Porte de Versailles" station.
By tram :
Take line T2: Get off at "Porte de Versailles"
Take line T3a: Get off at "Porte de Versailles"
By bus :
Take line 80: Get off at "Porte de Versailles"
Take line 39: Get off at the "Desnouettes" stop
By train :
Line 12 goes to Saint-Lazare and Montparnasse train stations
From Gare du Nord, you can take line 4 to "Montparnasse-Bienvenüe" and then line 12
From Gare de Lyon, you can take line 14 to "Madeleine" then take line 12
By car :
Take the Porte de Versailles exit on the beltway (Boulevard Périphérique)
You can park near doors F and R in the Parc des Expositions parking lots
Just remember one place: Hall 1, stand P054.
So don't wait a moment longer and come and meet our farmers and employees. Book a ticket now on the International Agricultural Show 2020 website.