Take your salads to the next level with our goat cheese mini-logs!
Delight in our recipe featuring Plain cheese!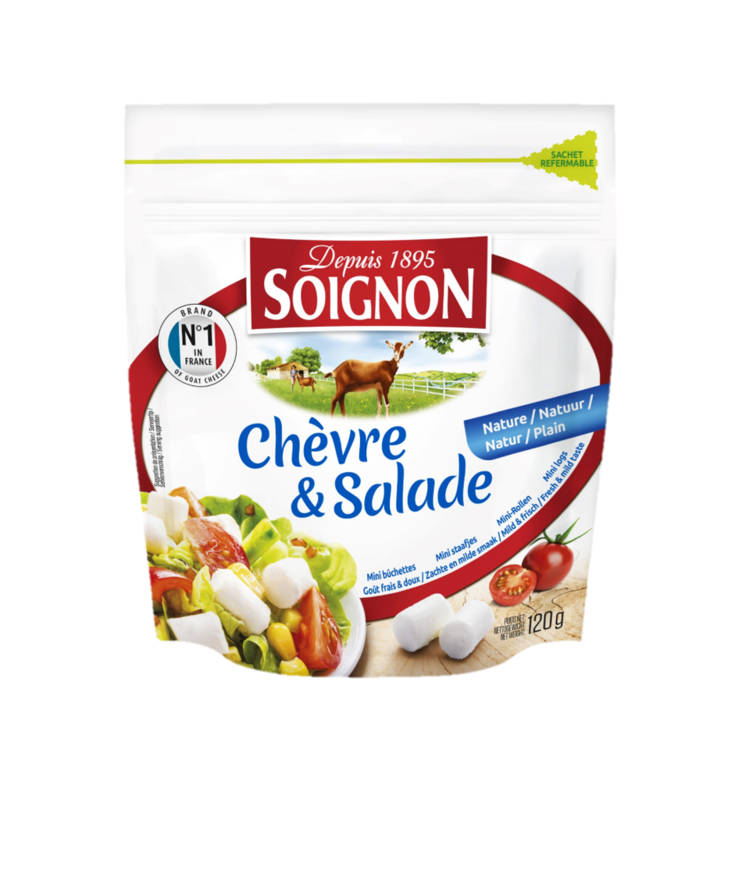 A simple, high-quality recipe!
Your new ally in the kitchen, Soignon logs are made with good goat milk.
Their unique shape, fresh, mild taste, and melt-in-your-mouth texture make the simplest of salads incredible.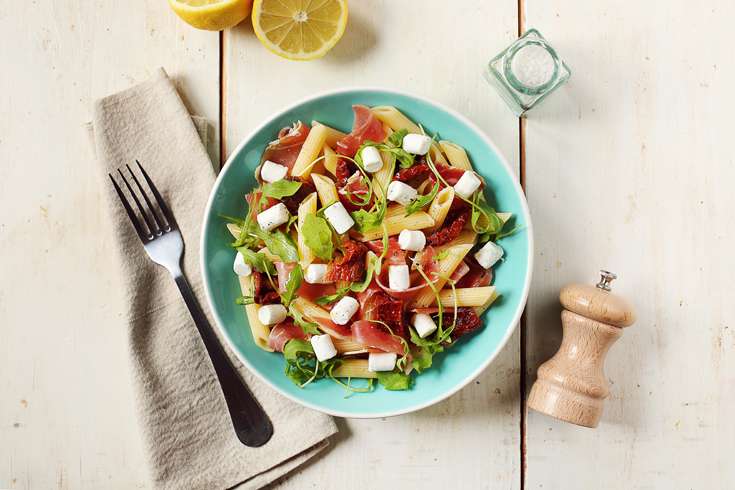 Discover the recipe : Pasta, cured ham and sun-dried tomato salad.
Ready to use!
The resealable bag is practical, easy to use, and cuts down on waste.
For much more than just salads
Give your salads and snacks a dash of freshness and give your recipes character with the Chèvre et Salade