What time of day can you enjoy goat cheese?
Who ever said that goat cheese is only good on a cheese board? With its varied flavors, textures and shapes, goat milk, whether raw or processed into cheese or yogurt, can suit any preference or any meal. Whether it's at breakfast, lunch, afternoon tea or dinner, here are a few ideas to help you enjoy goat cheese whatever the time of the day.
Goat yogurt for breakfast or brunch
We all know that breakfast is the most important meal and is crucial for a good start to the day. As a source of protein and calcium, goat milk yogurt will also provide you with energy. Throw in a little fresh fruit and a handful of muesli to fix a delicious and healthy for breakfast or brunch. Try our Morning Bowl today!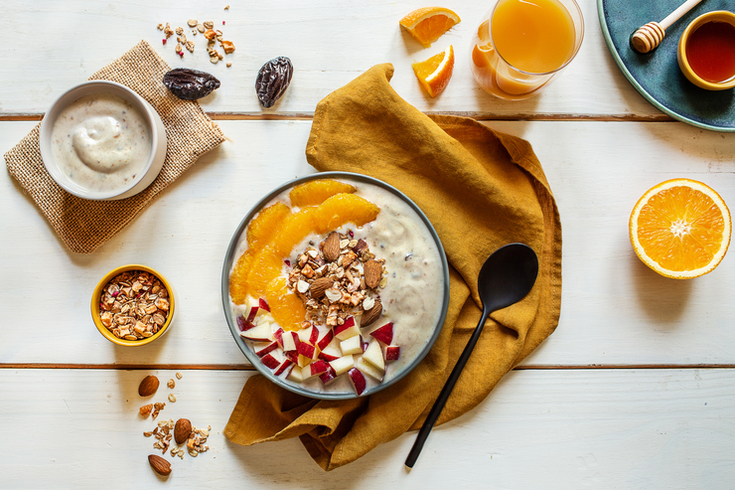 A slice of goat cheese log at noon
With its fresh and typical taste, goat cheese log is a favorite in world. Simple to use in a variety of recipes, it can be incorporated into many culinary preparations. A few slices of Ripened goat log will enhance your lunch-break salads and sandwiches.
Whipped goat cheese on toast as an afternoon stack
It's teatime and you fancy some nice comfort food. How about ditching the sugary foods and going for a truly nourishing snack? Whipped goat cheese spread on a slice of whole-wheat bread and served with fresh fruit – a nice and simple light snack to keep them full until dinner.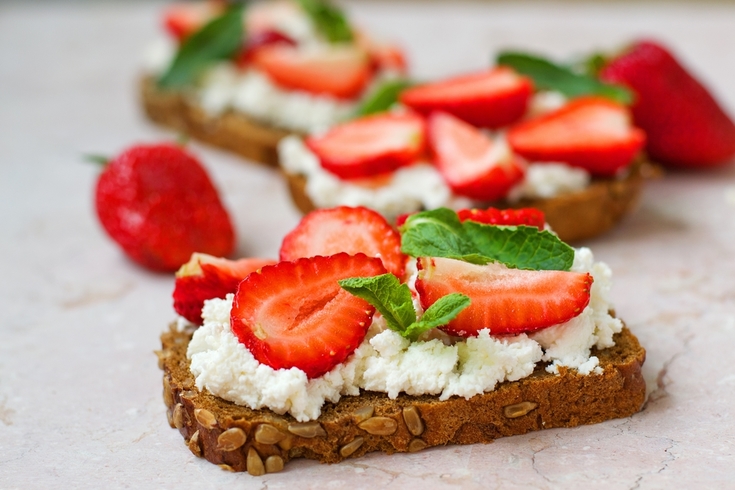 Goat cheese and speck appetiser
The quintessential social time, cocktail hour is also a chance to offer guests new flavors and original pairings. For an Italian-inspired appetiser, serve Mini goat cheese logs with speck with a drizzle of olive oil and a few sprigs of chives.
Goat cheese board at dinner
After a hectic day, dinner is the perfect mealtime to share a moment of enjoyment as a family. It is also when you can make time to enjoy a good piece of goat cheese. Build a platter featuring a variety of flavors: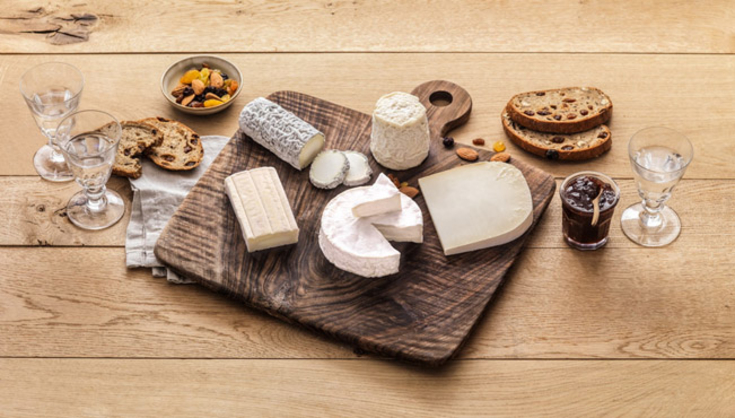 Yogurt or fromage blanc made using goat milk for dessert
Everyone likes to finish a meal with a little sweet indulgence. Partnered with honey or fresh fruit, a yogurt or fromage blanc made using goat milk is the ideal dessert and a great alternative to cow milk products. Children as well as food lovers can also enjoy fruit yogurts and cream desserts made using goat milk.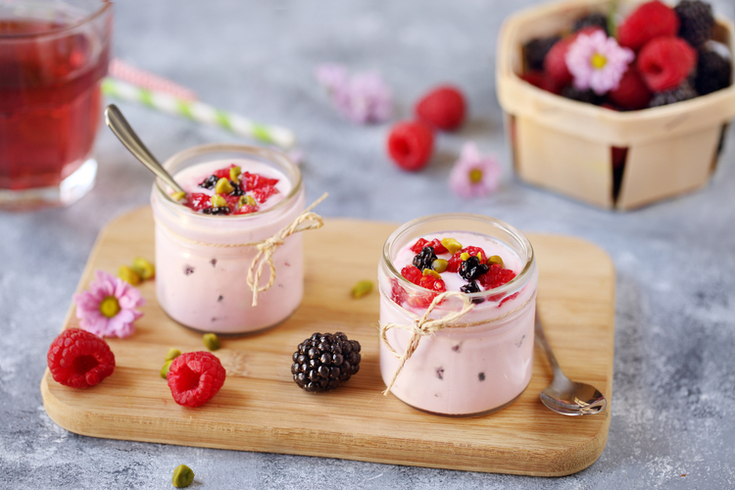 Goat cheese: so many recipes
Since goat cheese can be used in both hot and cold culinary applications, you can dream up diverse recipes for appetisers, starters, mains or desserts. Use together with lentils or avocado in a salad, with duck and pumpkin as a gratin, or mixed with crème fraîche and herbs.
Give your cooking a boost of flavor and originality by adding the unique flavor of goat cheese. If you need a little inspiration, then check our recipe ideas for each daily meal and food break.
Bon appétit!