How to prepare a totally goat cheese party with friends
Are your friends already cheese lovers or willing to explore? Why not make your next evening together an all-cheese affair, from the starter to the dessert? Besides the undeniable advantage of requiring zero preparation, this cheese-centered meal promises to be a friendly and tasty evening! Discover our tips for preparing a totally goat cheese party with friends.
Organizing a wine and cheese night
When you organize an all-cheese party menu, you are promising your guests a great time as they discover new tastes and flavours. You'll want to satisfy everyone's appetite, so make sure they can all eat and drink as much as they care to by providing sufficient quantities at your wine and cheese party. Allow about 250 g of goat cheese per person and a bottle of wine per 2 to 3 guests. Lastly, don't forget to set out a variety of breads to complete the divine trio.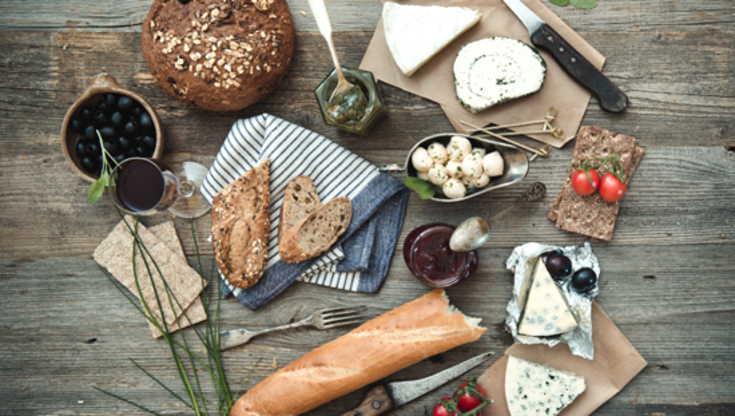 Plan a variety of cheeses across several services
With over 100 varieties of goat cheese, it's easy to compose a cheese board featuring various nuances and flavours. To allow your guests to discover and fully appreciate the aromas of the goat cheeses being served, you should plan several services, beginning with milder flavoured cheeses and moving towards ones with more pronounced flavours. One way would be to offer a first service with "Unripened goat log", then "Creamy ripened log", then "Ripened goat log" and finally "Goat milk camembert style".
Finding the right wine/cheese pairings
Very much in the same vein as the food & wine pairings that are so cherished in French gastronomy, cheese and wine are an inseparable duo.
You also need to know which wines will complement your goat cheeses in order to create a real flavour harmony. In particular, goat cheese goes with medium-bodied red wines or white wines with lively, fruity notes. For a perfect ten, bank on diverse options and flavours that complement one another.
Add sweet and savory side dishes
Although the focus of your party is goat cheese, feel free to complement the tasting experience with a few savory and sweet side dishes. Prepare raw vegetables (cherry tomatoes, radishes, cucumbers, etc.), nuts, raisins, pears, fig or black cherry conserve, not forgetting honey which is the perfect accompaniment to goat cheeses that have been aged for longer.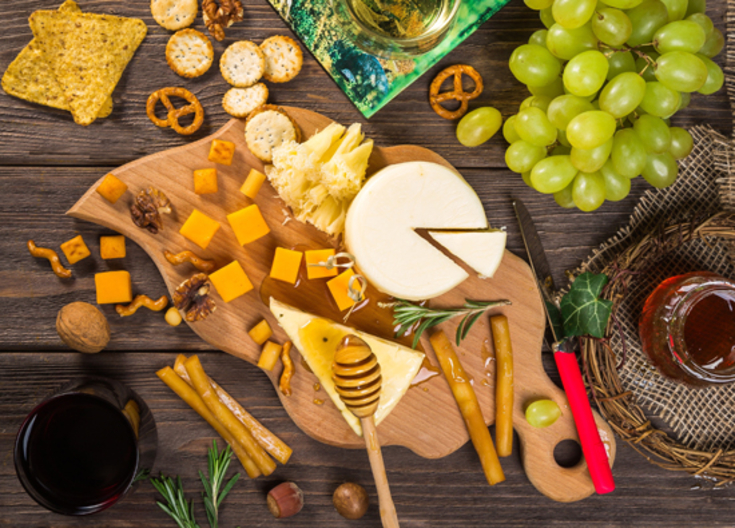 Blind taste tests!
Obviously, the success of your evening depends not only on the quality of your cheeses, but also on the ambiance created. So why not combine fun with discovery, and organize a blind tasting of the goat cheeses? As they share in the fun, your guests will be tantalizing their taste buds and their sense of smell to fully explore the nuances and flavours of the cheeses on offer.
Finish on a sweet note
Culinary tradition and French epicureans are unwavering on the matter, so be in no doubt: your guests will want to conclude their Totally Goat Cheese party on a sweet note. Verrines of red berries, honey and muesli; lemon cheesecake; raspberry charlotte … lots of dessert recipes showcase goat cheese or goat yogurt when paired with fruit, chocolate, caramel, etc.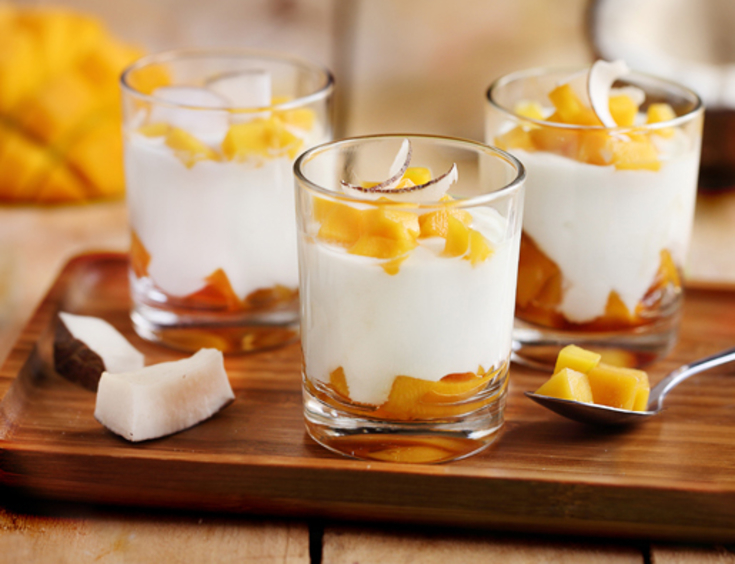 Which cheeses to pick, wine and cheese pairings, side dishes ... By now, you're holding all the cards for when it's your turn to organize a Totally Goat Cheese party.