How to put a cheese board together
Have you got friends or family coming round? Are you looking to put together the most stunning cheese board for them? While it needs to be both foodie-friendly and sophisticated, it also needs to let people find the tastes they enjoy or discover new flavors. With this in mind, there is definitely an art to putting together a good cheese board. Find out how with a few tips from Soignon.
How many types of cheese should you put on your board?
There is a cheese board for every occasion. For a simple meal, three types of cheese are enough to satisfy every palate. For a more sophisticated meal, create a more substantial board and choose seven to nine cheeses from different families. Of course, the more guests there are at your table, the more varied your cheese selection can be!
3 golden rules for building your cheese board
Although there are no hard and fast rules about what to include on a cheese board, a few simple tips will help keep your guests satisfied. Follow the three rules below:
Rule No. 1: Vary the types of cheese
To each their own. The same goes for cheese! With this in mind, consider offering several varieties of cheese on your board. In the land of a thousand cheeses, you're already spoiled for choice! Aim for a well-balanced cheese board ranging from mild to full-flavored and strong cheeses, and include cheeses made using cow, goat and sheep milk.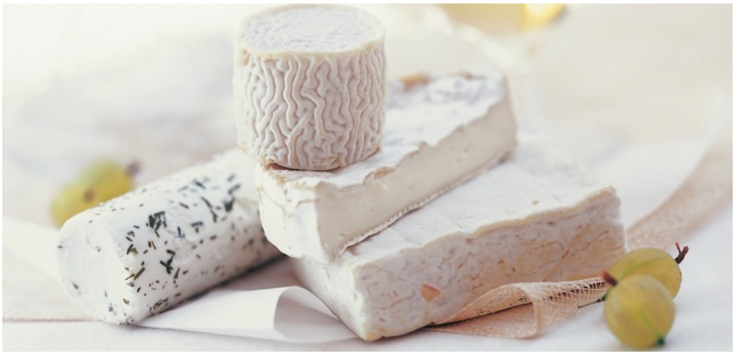 Rule No. 2: Estimating how much cheese to serve
Planning the right amount of cheese for your guests is no easy task. You'll need to adjust the size of the cheese board according to its use: as an appetiser, at the end of a meal, or for a wine and cheese party with friends:
On an appetiser cheese board, you should allow about 70 g per person.
A cheese board to finish a meal should have between 60-80 g per person.
For an all-cheese meal, allow 250 g per person.
If you have a platter of cold meats and cheeses, then allow 150-200 g of cheese per person.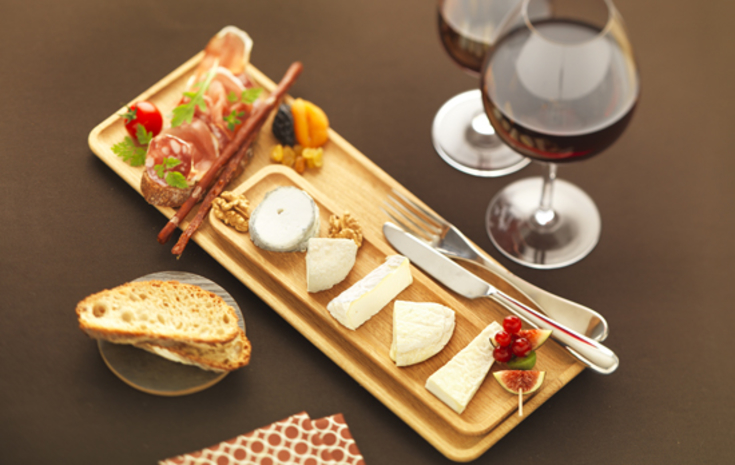 Rule No. 3: decorating your cheese board
Since cheese is a locally sourced and traditional product, why not run with this idea when decorating your cheese platter? You could try serving your cheeses on a wooden board or a slate, with some straw and vine leaves for decoration.
Although cheese is primarily a matter of taste and smell, the culinary arts teach us that pleasing the eyes is just as important. So why not add a garnish or two and some accompaniments to your cheese board for a more colourful platter that enhances the taste of your cheeses?
Fresh fruit: plums, grapes, etc.,
Nuts: dates, walnuts, almonds, etc.,
Bread: multigrain bread, fig bread, etc.,
Fresh herbs (chives, chervil, etc.),
Small jars of jam, honey, etc.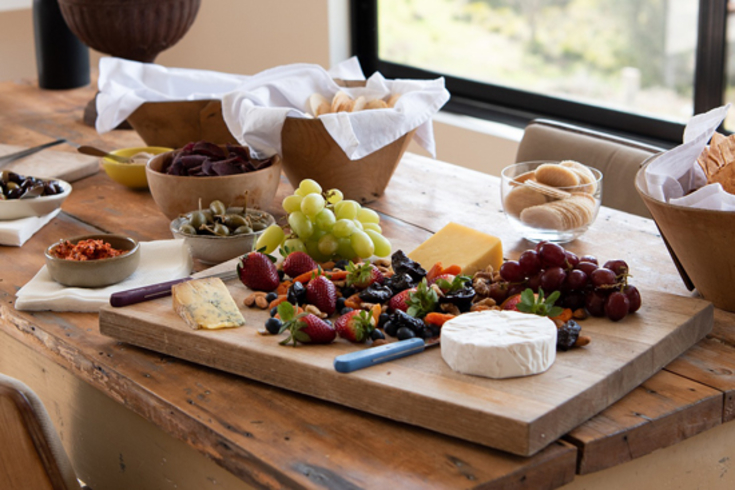 3 amazing cheese boards:
From the simplest to the most sophisticated meals, you can create a cheese board to suit any occasion. Still looking for inspiration? Soignon presents three sample cheese boards your guests will love!
The "classic" cheese board
According to famous gourmet Brillat-Savarin: "A meal without cheese is a like a beautiful woman who is missing an eye". So, even your everyday meals deserve a quality cheese selection:
The "ceremonial" cheese board
Big occasions call for a big spread! Whether for a wedding, or a birthday ... a significant event deserves an exceptional cheese board:
Cantal or Salers
Tomme de Brebis
Roquefort
Brie de Meaux
Reblochon
The "totally" goat cheese board
Goat cheeses offer a wide variety of tastes, textures and flavors. So, it's entirely possible to present your guests with a cheese board featuring only goat cheeses: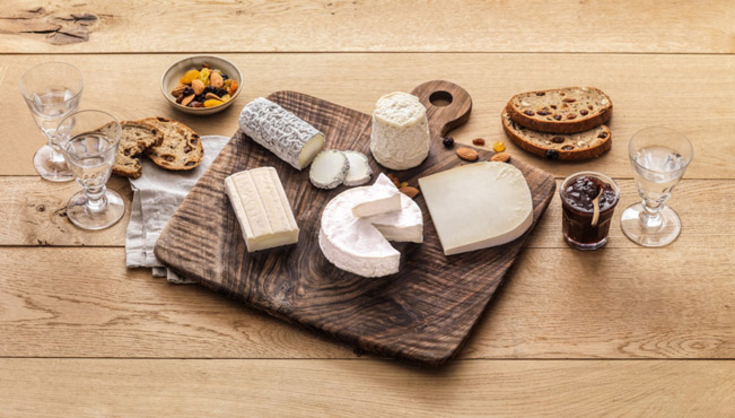 Whatever the occasion, always choose the right wine to go with your cheese board. And our last tip: remember to take the cheeses out of the refrigerator an hour before serving to fully appreciate their flavor.
Bon appétit!