What if goat cheese made its way onto your brunch menu?
A Sunday special and holiday favorite that is increasingly on-trend, brunch combines breakfast and lunch into a single delicious and sociable meal to enjoy with family or friends. Why wouldn't brunch give top billing to goat cheese? Check out the following recipe ideas to enjoy goat milk in all its forms at your next brunch!
Warm goat cheese on toast
A breakfast mainstay, bread is just as important when you want to create a filling and healthy brunch featuring varied flavours. Moving beyond simple bread and butter or jam on toast, this meal is an opportunity to dream up tasty and original combinations and pairings. So, how about a delicious warm goat cheese on toast as the star of the show at your brunch? All you have to do is arrange a nice slice of "Ripened goat log" on toasted farmhouse loaf or multigrain bread.
Then, top with some bacon pieces, a spoonful of honey or even some herbs. Simple, quick and delicious ideas for a brunch that is packed full of flavours.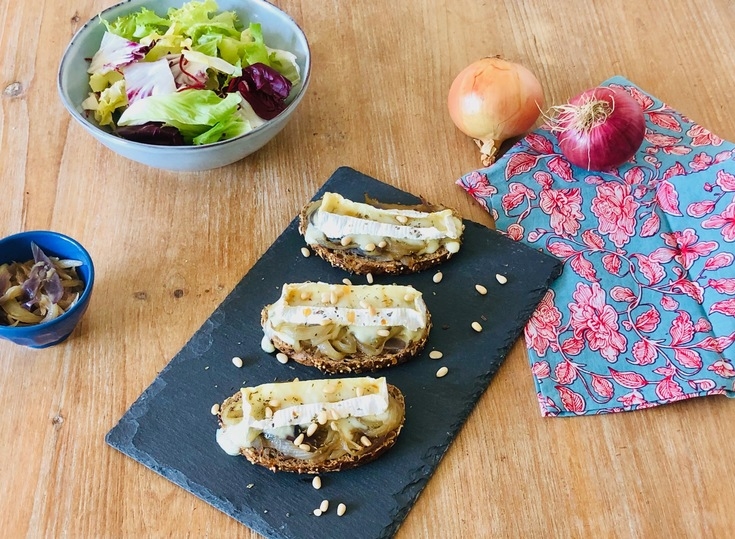 Goat cheese tasting platter
Whilst the tradition in France is generally to keep the cheese board for lunch or dinner (between the main course and dessert), in many countries, cheese is enjoyed early in the day for breakfast. This makes good sense, as cheese contains protein, vitamins and calcium, providing the energy and nutrients required to tackle the day. Are you brave enough to bring the cheese board out at brunch?
Make sure each of your guests gets to enjoy tasting your cheeses by offering different goat cheeses that have a variety of flavours and textures. One such service: a spreadable fresh goat cheese, a typical Ripened goat log and, finally, a pressed goat cheese, such as Soignon Mi-Chèvre with its mild and fruity flavour.
Read our tips for creating a cheese board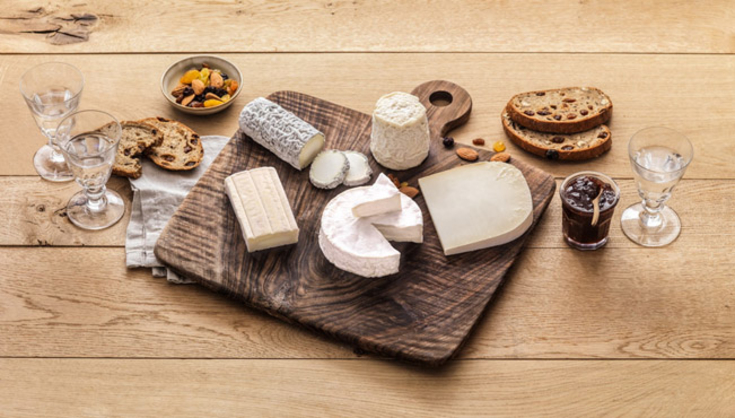 Goat milk yogurt as a dairy product
More than just a time to savor, brunch must also provide the necessary nutrients to set you up for a full day ahead, especially if you're planning a Sunday outing. As a source of calcium and protein, dairy products are key to building a healthy and balanced brunch. Think: goat milk yogurt – a novel alternative to cow milk yogurt!
Whether plain, flavoured or with fruits, goat milk yogurts have a clean and mellow flavour, in addition to a creamy texture, and they are perfect over brunch as you ease gently into the day.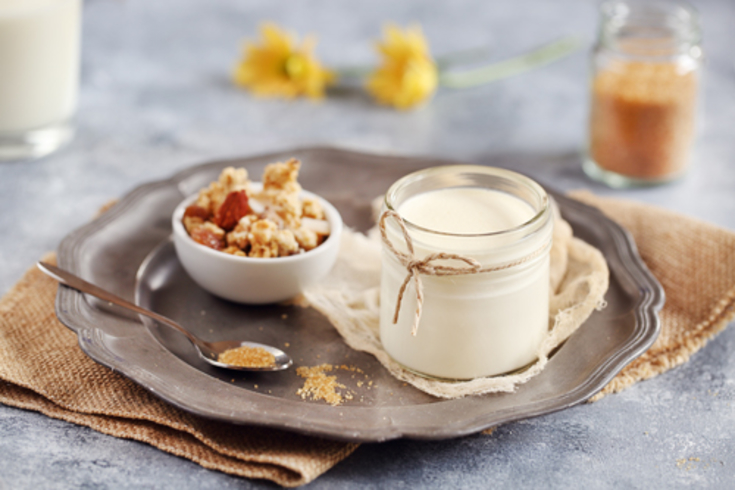 Cereal and fruit bowls with goat milk
Preparing brunch gives you a chance to express your inspiration and desires as you create savory and sweet pairings. Eating healthy is of equal importance if you want to start the day right. And there's no better way to go about that than with a combination of cereals, fresh fruits and a dairy product made using goat milk.
Serve up a colourful cocktail of flavours by adding a goat milk yogurt or fromage blanc, a handful of muesli and some fresh fruit into a bowl. This filling recipe is perfect for Sunday brunch, or for early risers eager to kick-start their day!